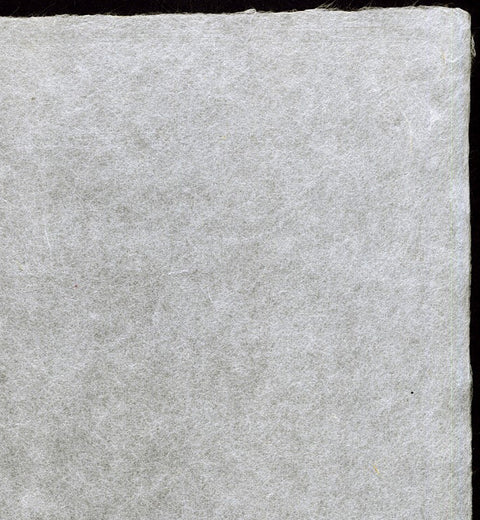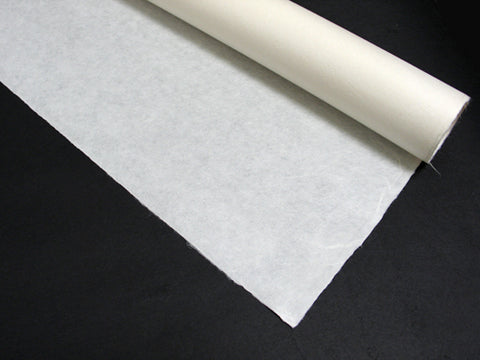 Hakkinshi (28 g/m²)
Size: 25" x 38"
Weight: 28 g/m²

Handmade Tosa washi in Kochi, Japan.
70% Kozo 30% Gampi
pH 6.5-7.5

Hakkin translates to Platinum and Shi means paper.
Tosa Hakkinshi paper is 70% kozo and 30% gampi, handmade in Kochi, Japan.
It is specially made for platinum printing. Platinum prints are typically said to last 500 years, in which the paper itself must match or extend the shelf life of the print. The finished image yields sharp yet soft color tones. Each sheet of the Hakkinshi is consistent in its quality, making it a highly regarded paper for printing.

The paper surface does not break or deteriorate in softness when photosensitive solution is applied. Hakkinshi paper also does not fall apart when soaked in water, or contain any impurities such as iron, metals, or ions. While gampi papers are more commonly used for platinum printing, having a kozo based paper blended with gampi fibers preserves the look and feel of Tosa kozo papers. This is how the Tosa Hakkinshi paper came into production with the collaboration of paper maker Hiroshi Tamura.

*Image taken on dark background, handmade papers vary in weight and size by the batch.